As we approach warm weather, the summer months are the perfect time to revamp our closets and figure out what we need for teh warmer months. Summer style is pretty fun but those essential items like denim shorts, a straw bag, a good pair of sunglasses and your favorite sunscreen are the basis for our shopping. Busy moms, I know you understand how shopping for new items can feel like the last thing you want to do, but what if I told you that shopping for summer essentials could be a great time? I've put together a few of our must-have lists for summer shopping to help you get your house and family ready for sandy beaches and outdoor activities over the next couple weeks!
For the Beach
​Firstly, let's take a closer look at what's in the beach bag, and what beach bag we're looking at anyway! There are so many new arrivals to shop from and at the top of our list are beach chairs, towels and umbrellas. Harmful UV rays are a major part of the summer season and we're going to need much more than a cooler backpack and favorite sunscreens type of way. Any form of shade you can get from a visor to an umbrella makes a huge difference, for my personal preference. These are simple solutions to hot summer days.
Furthermore, we are a family that loves to bring a speaker to the beach or outdoor by the pool, so a cooler that doubles as a bluetooth radio device is really cool! You know me, everything I find is better in pinks and pastels! I had to throw in a kindle because those are great to ready on the beach.
Umbrella, Towel, Hammock, Chair, Goggles, Cooler, Kindle, Visor, Rolled Towel, Aloe, SPF Bag, Beach Bag, Sunscreen, Fan, Speaker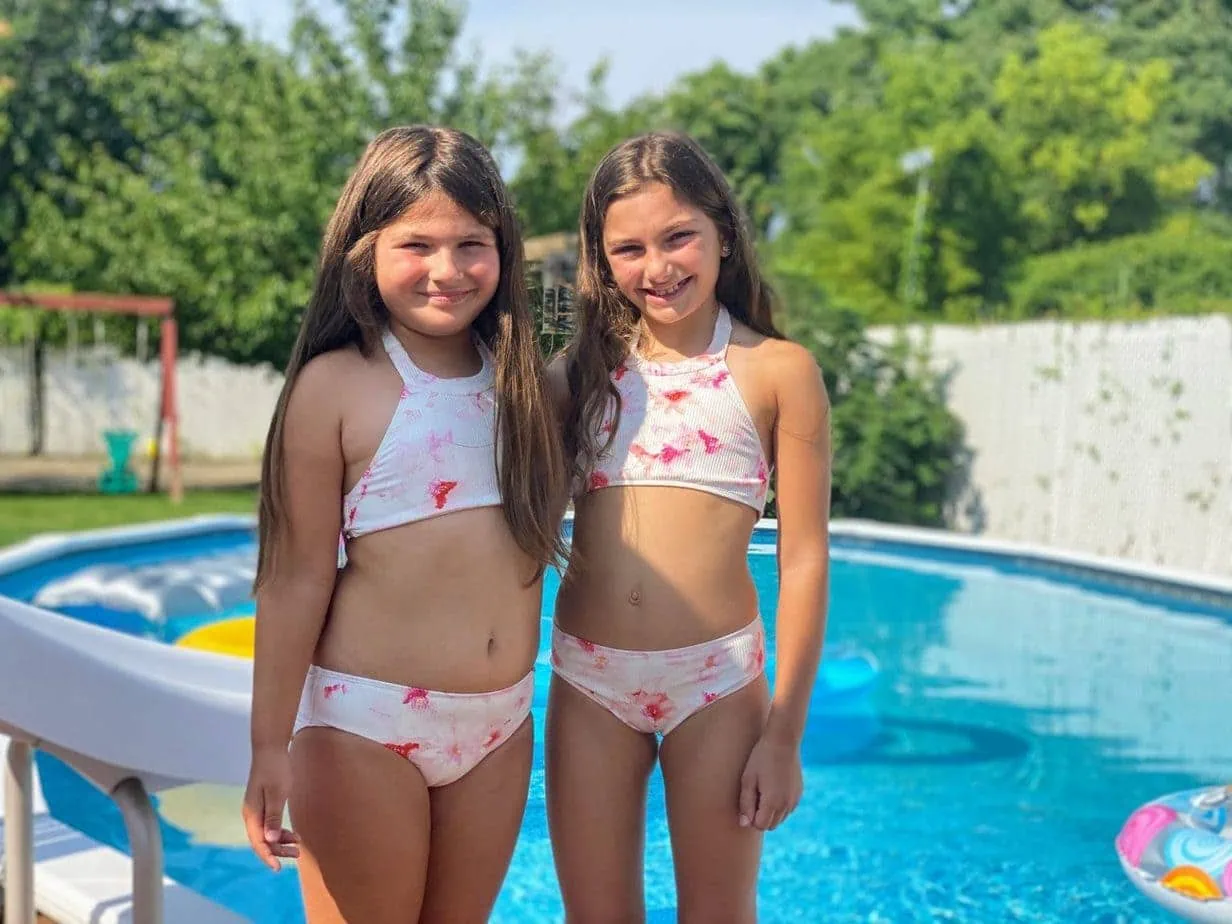 Summer Entertainment
Secondly, if you're not going to the beach anytime soon and you have a pool or just a great outdoor space, these are some of our must-have products for the summer! With 3 kids and hosting several friends throughout the summer, there were quite a few items I had on my wishlist. A great bike and blow up pool can provide hours of entertainment and keep you active outside.
Moreover, I found this slushy drink maker and I think this might become the product of the summer! You can make frozen cocktails in it and it's at a great price point!
Wine Opener, Wicker Tray, Bicycle, Tabletop Fire Pit, Gray Malin Coffee Table Book, Blow Up Pool, Drink Blender, Portable Cups, Projector Screen
Fashion and Beauty
Finally, we all know this is my favorite category! I grabbed a few staple pieces like my favorite denim shorts, a good sun hat, fun bag and of course, sunnies for the kiddies! One thing people don't think about protecting from the sun is their hair. If we use heat protectant on our strands when using hot tools, why wouldn't we when spending a day under the hot sun? Hair protection is essential and a wave spray is more of a fun thing, but hey, it's great and gives you the perfect beachy waves! What are your must-have summer beauty and fashion essentials?
Freedom Moses Sandals, Birkenstocks, Kids Sunglasses, Pouch, Hat, Summer Fridays Body Oil, Gucci Sandals, Seashell Hair Clip, Seashell Purse, Agolde Denim Shorts, Amika Hair Detangler, Ceremonia Beach Waves
For more summer content, visit here!