A fashion trend that has been appearing for the past few months is something called the balletcore trend. It's exactly what it sounds like! This trend is based on the style of ballet dancers, but not necessarily pieces they would dress in. If you've ever heard of the "off-duty ballerina" look, that's exactly what the ballet core trend is!
The fashion industry is constantly changing, but I'd have to say that balletcore outfits are some of the most comfortable street style looks I've worn in awhile! This is a trend that can definitely involve a lot of layering and feel intimidating in the fashion world, so I've put together a few different looks comprised of totally wearable pieces that fit into the balletcore aesthetic!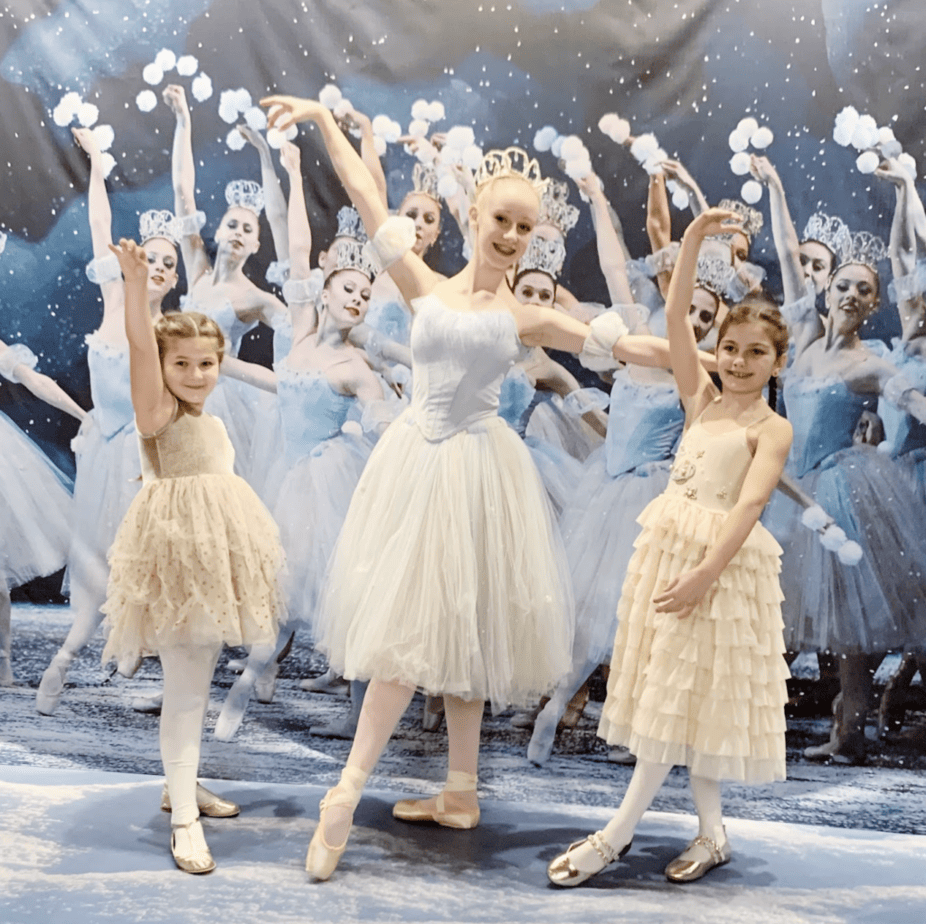 What is Balletcore?
Firstly, if you're still not getting the concept, I'm here to break it down for you! Think of tulle skirts, wrap sweaters or a wrap skirt, the color pale pink or any pink for that matter and ballet shoes. While ballet shoes aren't meant for outside the studio, over the past year, designers like Loeffler Randall have created ballet flats that look just like ballet shoes to wear out and about! If you don't want to wear shoes that look too much like them, any ballet flat or wrap style of shoe will work.
Moreover, ribbons and mixtures of fabric such as sheer fabric to layer will work really well for the balletcore staple. I'd say soft pinks and neutral colors are the closest to a ballet look the most like the latest styles! The corset top has taken a modern twist for everyday style lately and I think that could go really well with a satin slip skirt. The mixture of texture and fits will nail that balletcore look! You can skip the pink tights and leg warmers and go for a slick back bun here because the clothes will do all the talking!
How to Style it
Finally, we'll get into actually styling these pieces. One thing you should know is that there is no specific body type this is meant for. It works for everyone! The mixture of fabrics, textures and fits of each piece are incredibly flattering and it'll just be a matter of mixing and matching to feel your best! I think any color trend that involves a pink color is something I'm all about! Ballet-inspired style will most likely be here to stay through the winter, so you have some time to nail this trend in your wardrobe!
I think the best part is that other than the shoes, these are pieces you most likely have in your closet already! Pink ballet flats or white ballet flats are a nice pop of color to any look, so you can keep this shoe trend going for years to come! Furthermore, one of my favorite pieces is a tool overlay dress. I like to pair them with a satin slip dress underneath so the tulle can be the main focus of the look.
Owala Water Bottle, Stoney Clover Belt Bag, Leggings, Top, Superga Sneakers
Pink Portable Blender, Pink Pants, Pink Top, Golden Goose Sneakers, Purse
Bodysuit, Espadrille Sneakers, Skirt, Nail Polish, Clutch
Corset, Slip Skirt, Hair Bow, Earrings, Ballet Flats
Slip Dress, Heart Choker, Lip+Cheek Tint, Loeffler Randall Ballet Flats, Tulle Dress
Lip+Cheek Tint, Heels, Dress, Purse
For more fashion content, visit here!