It's a new month and probably the last month of warm weather we'll have for awhile in New York City, so it's definitely a month to get outside and take advantage of summertime while we can! There are so many great things to do this month, including the iconic New York Fashion Week, but it's also a great month to do outdoor everyday things. Walk the Brooklyn Bridge, go to the botanical gardens, visit Little Island, check out the best views from an observation deck at Rockefeller Center, have a picnic in Central Park or take advantage of outdoor musical performances. I've found great activities for families, friends and even to check out yourself if you'd like a solo day. Here is everything you should do in NYC this month!
Radiolab has just come out with a new kids show called Terrestrials! This is a brand new podcast series all about the natural world and it's for kids and adults to listen to. It's been created by Lulu Miller and talks about some fascinating nature stories and information. On the 24th of this month, there will be an hour long event full of games and fun for families! Here is the link to tickets!
Broadway Week is back! From September 6th-25th, you can get 2 for 1 tickets for a bunch of Broadway shows. What's better than that?! This is a great opportunity to see shows you've been wanting to see for awhile or bring your kids to shows they would love. Check out this link to see which shows you can get the deal for and make sure to get your hands on tickets!
Image: NYC Go
Who's been keeping up with the US Open?! It ends early September- Sunday, the 11th, so there is still time to try to get some seats if you'd like to attend in person. Of course, it is televised, but I think it's a great experience to be able to attend and watch the players in person. This truly is one of the most special events going on early fall.
Image: US Open
Lincoln Center has their Big Umbrella Festival going on from September 16th- the 18th! This is an event for young people with autism and developmental disabilities to come and interact with sensory-based artistic experiences. There will be performances, workshops and installations for neurodiverse audiences and it will be indoor and outdoor! Bring your family and come have some fun!
Celebrate Labor Day Weekend
Labor Day Weekend is here and if you're looking for some last minute plans, I've got you! Picnic in Central Park, go to the spa on Governor's Island and take advantage of the pool there, go to a restaurant you've been dying to try, treat yourself to a shopping trip or take this long weekend to reorganize your apartment. If you can, rent a car and go out to the Hamptons or Montauk for the day. You can check out the beach, get lunch and shop. Sometimes, it's just nice to escape the city for the day. I highly recommend taking advantage of outdoor activities this month.
Free Museum Days or pay-as-you-wish days are coming up! There are a bunch of museums that are always free, but some  have special days that are. I think this is a great opportunity to bring your kids to a museum and immerse them in the world of art. This link has a ton of information on free museum days and which to check out!
Image: The Metropolitan Museum. Photo by Ariel Min, c/o NYC-Arts
If you're into music festivals, you have to attend this one! September 2nd-4th, the Electric Zoo Festival will be taking place at Randall's Island Park. The lineup is super fun and it's a great opportunity to take advantage of the summer season ending and being able to go to an outdoor music festival for awhile. Grab your tickets ASAP because they do go up! It's seriously the best time!
Image: Electric Zoo
Bryant Park has had picnic performances all summer long, but if you're a Broadway fan, you'll want to hear this. 106.7 Lite FM puts these on and they are fantastic! They've been running every Thursday, so this is something you can do and you won't miss out on any weekend plans. So if you've been meaning to check out a show and haven't been able to, this is a great thing to attend in the time being! Let's support the arts!
Image: Bryant Park
There are so many things to do in Times Square as a family! Between Broadway shows, shopping, hotels and dining, you could spend an entire weekend there! With plenty of kid friendly activities that are both well known and on the less obvious side, there's tons of exploring to be done. A few things to note are art installations, outdoor dance opportunities, live music, art classes and so much more! Check it out!
Image: c/o OUTFRONT Media photographer Nicolas Cerezo
My fashion people, who is excited?! New Yorkers, this is a really fun time of year and I love getting to celebrate fashion week every fall! This is a fantastic time to see what the upcoming trends are and keep updated on our favorite designers. This link has the schedule for the big week ahead and you'll want to stay in the know on social media, as well, as tons of free pop ups and happenings usually come during this time.
Image: Dur Doux, c/o NYFW
The anniversary of the tragedy that was September 11th is coming up. It's a really hard day for the whole country, but especially this city. There are a ton of memorial events taking place, which are great to go to. Personally, I like to go to the World Trade Center, where the Twin Towers were and see the lights they shine in honor of those that lost their lives that very day. It's really nice to come together as a community and have a moment of silence and peace in remembrance. People leave flowers by the names at the memorial, as well, which is really nice to see. Here's a list of memorial events to attend.
Image: 9/11 Memorial
Outdoor art exhibits are some of the best things this city has to offer! It really is so cool to support local artists and see some eye-opening art. Can you believe this is the 92nd year?! There's everything from jewelry to graphics to ceramics and so much more. It takes place Memorial Weekend and Labor Day Weekend, so this will be the last of the season! Bring your family and friends and spend the day here!
Image: WSOAE
Remember the ferris wheel in Times Square last year? It's back and now is the time to head over there to take a ride on it! The ferris wheel will be there until September 12th, so you have a little bit of time left to ride it! Other than Coney Island, we don't get rides here, so it's really cool to have this! Even snapping a picture of it is just fun!
Image: Times Square
On September 17th, the German-American Steuban Paraede will be back! You can sign up to participate in it or just go to see it! They offer scholarships and have a competition for Miss German America, so those are other things to look into, if this is of interest to you!
Image: German-American Steuban Parade
The Feast of San Gennaro is a celebration for San Gennaro of Naples. Little Italy will have a feast from September 15th-25th in celebration. This is where local restaurants will have food, drinks and Italian apparel in the streets of Little Italy. It's really fun to be a part of and the food is incredible!
Image: San Gennaro NYC
Calling all superhero fans! Did you know a superhero festival was coming to the city? September 24th from 2-6PM in Evergreen Park in Ridgewood, you can find your favorite superheros from DC, anime, Marvel, video games and more! You'll be able to create your own superhero, participate in a Pokemon scavenger hunt, watch the Flash vs. Sonic relay race, create your own anime and so much more fun! This is a free event! Grab your friends and come check it out!
Image: NYSOM Group
It's a huge deal- Harry Styles will be performing here in the big apple! Harry has performances with Blood Orange at Madison Square Garden up until September 25th, so while there are multiple chances to get tickets, they will sell out! This is a popular performance, so make sure to get your tickets ASAP! This would be the best way to cheer up someone's day as a gift!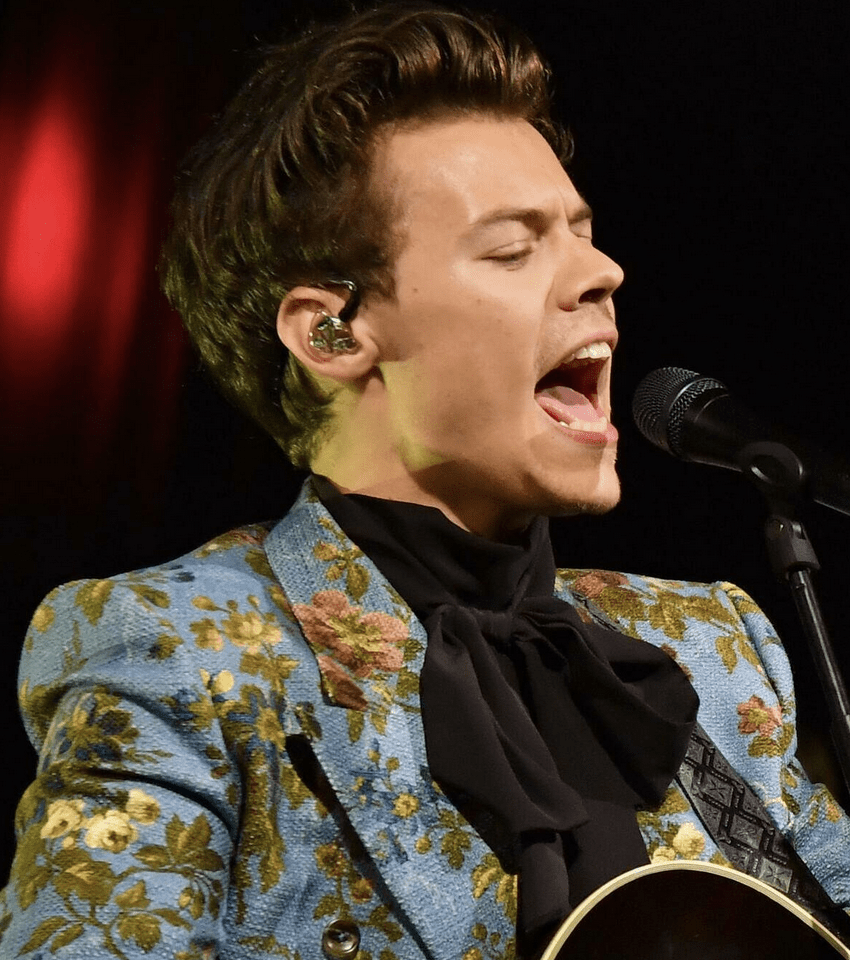 Image: Seat Geek
See a baseball game! Baseball season is almost to an end, so don't miss out on the games at Yankee Stadium! Whether you're a Yankees or Mets fan, get your tickets to support your team! Sporting events in the city are a good time to spend extra time with those you love and do something fun. This is something that's fun to do both with family and friends. My kids love to go to games, it's always fun to go as a family and get fun baseball snacks and watch a game!
Image: Vivid Seats
For more NYC happenings, visit here!