New York City can be very overwhelming and the stress of the days can feel like a lot. I love to have spa treatments and treat myself to feeling pampered occasionally to relax a little! As New Yorkers, we are always go go go and getting to sit still and have a wellness experience on special occasions can be really nice not just for body treatments like massages, but mental health wise, as well! There are a ton of places to check out in the city and they all specialize in specific needs, so even if you're coming here on a weekend getaway and want a moment of relaxation, you will love an indulgent environment!
Here are the best New York Spas!
If you're looking for a spa that does it all, Haven is a top choice! I think when people think of spas, they immediately assume they only have massages. But that's not the case. Any personal beauty treatment can be considered! They specialize in hair removal via waxing and laser, offer electrolysis, hand and foot treatments, massages, skincare for both your body and face and so much more! I love their ME's (mini escapes). These are 20-30 minute treatments that will get you in and out quickly if you only have a little time to be there. There are a few different options including manicures, pedicures, body scrub treatments and a mini facial. If you're going for the first time, I recommend trying a ME! You can find them in Soho!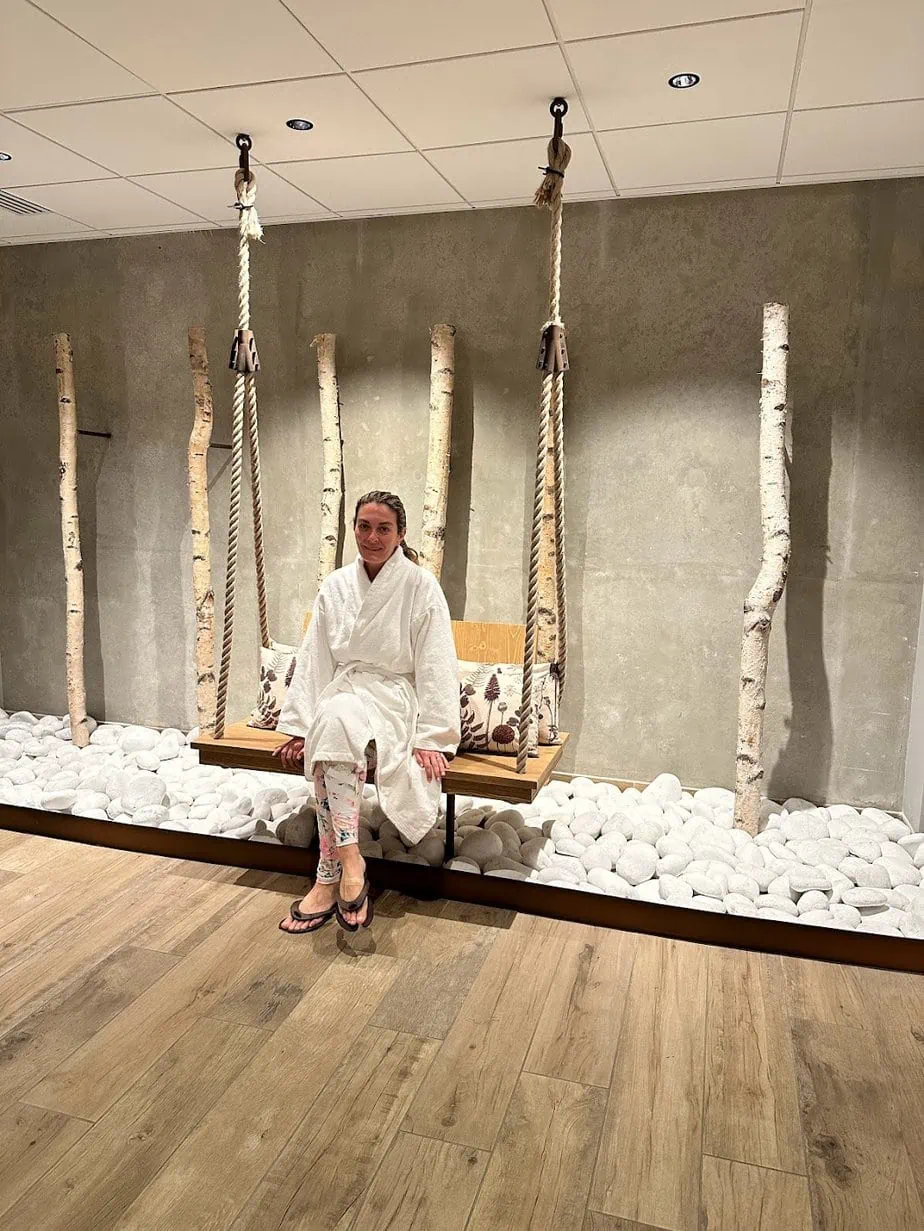 If you haven't heard of AIRE Ancient Baths and Spa, you are missing out! This is a bath house located in Tribeca that is seriously what dreams are made of. This is a fantastic place to go to if you want a romantic couples experience, too. They have a ton of different options to choose from including massages and cold and warm bath experiences. What's really exciting is that they have Valentine's Day specials to explore, which is a great idea for a gift!
Located in Upper Tribeca/lower Soho, this spa is a part of the Greenwich Hotel! It's one of the most luxurious spas and they offer everything for individual needs. For instance, you can get a massage, scrub, do yoga or get an amazing facial! I love when they offer tons of different options so you can pick a couple! I honestly leave there feeling like I've had hours of sleep, that's how refreshed I am at Shibui Spa.
There's nothing better than a spa that has a pool! The Great Jones Spa is one of the best in the city! There is a full water lounge, hydrafacial treatments, massages, waxing and so much more. You will definitely have an unforgettable experience here that is so good you'll want to keep booking treatments. Their facials are unmatched!
Let's get a Brooklyn spa in here! You know when you walk into a spa and it's just so clean that you are immediately relaxed and happy? That is the epitome of this spot! I could seriously spend a full day here and never want to leave! They offer a full list of massage options, facials, grooming and treatment packages. I have to mention again, that a gift card or experience to a spa is a fantastic gift idea!
This day spa is kinda what dreams are made of! They have everything from nail options to massages to facials to waxing and so much more! Spa packages are truly the best thing ever and they have a Valentine's Day option. Their spa packages offer a variety of options to have a mixture of things like massages and facials. This is one of my favorite award-winning spas!
The Peninsula Hotels are not only stunning but so luxurious. This spa is actually rated 5 stars and they deserve every one of them! With deep tissue massages, deep cleansing facials using luxurious french products and full access to lounges, they can't be beat. There's even an Asian Tea Lounge! I love coming here with friends!
Some of the very best spa days are spent in Soho! This is actually one of the best spaces if you are hosting a small event, because who doesn't want a spa treatment?! The Sojo Spa Club greets spa guests with some of the best services in town. I think what makes them stand out is that they offer makeup application and beauty treatments. Along with nail experiences, massages and facials. Make a whole day out of it and get some shopping done before the spa!
Located at The Park Hyatt, this hotel spa has a plethora of relaxing options that actually include both pre and post natal massages. So if you're having a baby, book yourself some time to get pampered! The couples massages and essential oil aromatherapy massages are my favorite here. If you're a fan of CBD, they have some of the most amazing massages incorporating those products!
This is more of a wellness experience, than a traditional spa day! I am a huge acupuncture fan, I just think it is so helpful and makes me feel like a brand new person. This can help with so many things that are more than just sore muscles. Headaches and nausea, even! This spot also has cupping and tea and tonics, which are all fantastic!
A fantastic spa that doesn't get enough attention is Ohm! Their masks and peels are a force to be reckoned with. There's truly nothing better than a great peel. This spot also has some really great CBD massages that leave you feeling so refreshed and ready to take on the rest of your day!
This spa is on Governor's Island and let me just tell you– it's one of the best I've been to! There are outdoor pools that are heated, steam rooms, massages, food and drink options and facials. It's incredibly serene there and so relaxing. Honestly it's like a whole experience there and I highly recommend going with friends or your significant other!
We all know this trendy company as having some of the coolest press on nail options available at tons of retailers. But did you know they have a great spa? They have great skincare products available for purchase on top of some of the best facials and massages in town! Go there and get a massage or facial and finish up with a trendy manicure!
For more NYC things to do, visit here!