Summer has arrived, and we've been making it a point to do lots of swimming this year. Last year, we were relegated to staying indoors all the time, but now we're free to get out and about and enjoy the water. One of our favorite things to do is hit the beach, and my girls love doing that in their Verrone suits.
Verrone makes stylish, comfortable swimsuits for girls that are super high quality, always comfy, and always stylish. That's the best combination you can have, in my opinion. I love how super cute Verrone swimsuits are. And the girls love how comfortable they are.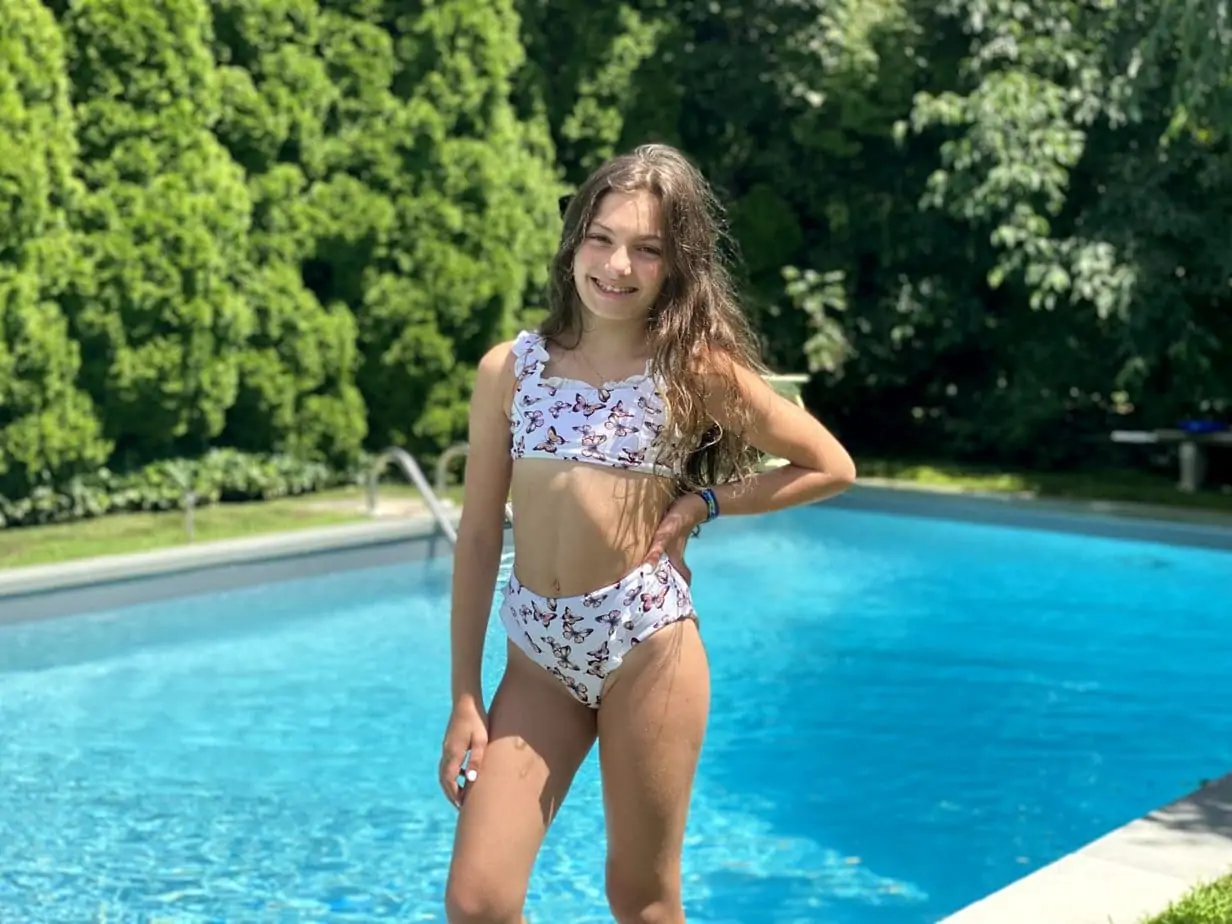 Since we're a family of fashionistas, I'm want to start by touching on the designs offered by Verrone. They are just beautiful. When you visit their site, you'll find everything from soft, muted solids to fun prints like butterflies and cherries. These suits are also super versatile. Each one of them is reversible, so every suit is two looks in one. They also come in a nice variety of styles. They offer maillots, bikinis, and rashguards, so there's a look for every little girl to enjoy.
Their quality doesn't stop at styles, however. Verrone's swimsuits for girls use ultrasoft fabric that's UPF50+ rated to help protect young skin from the sun. They're also sand resistant. Verrone designed their suits with fabric that has fibers that release sand rather than trapping it and causing irritation. If you've ever been to the beach for any length of time, you'll definitely appreciate sun and sand protection! Another thing to appreciate is that Verrone somehow managed to create this ultra soft material from post-consumer plastic!
There are so many styles to choose from, I could go on all day. Instead, I'm going to share my daughters' favorite pieces with you. They are super cute, and both Gemma and Siella are absolutely loving their suits.
One of Gemma's favorite suits is the Bella. This one piece suit offers a timeless style that never goes out of style along withmodern touches. A full-coverage suit, it features UPF50 sun protection, a reversible design, and a round neckline for a clssic finish.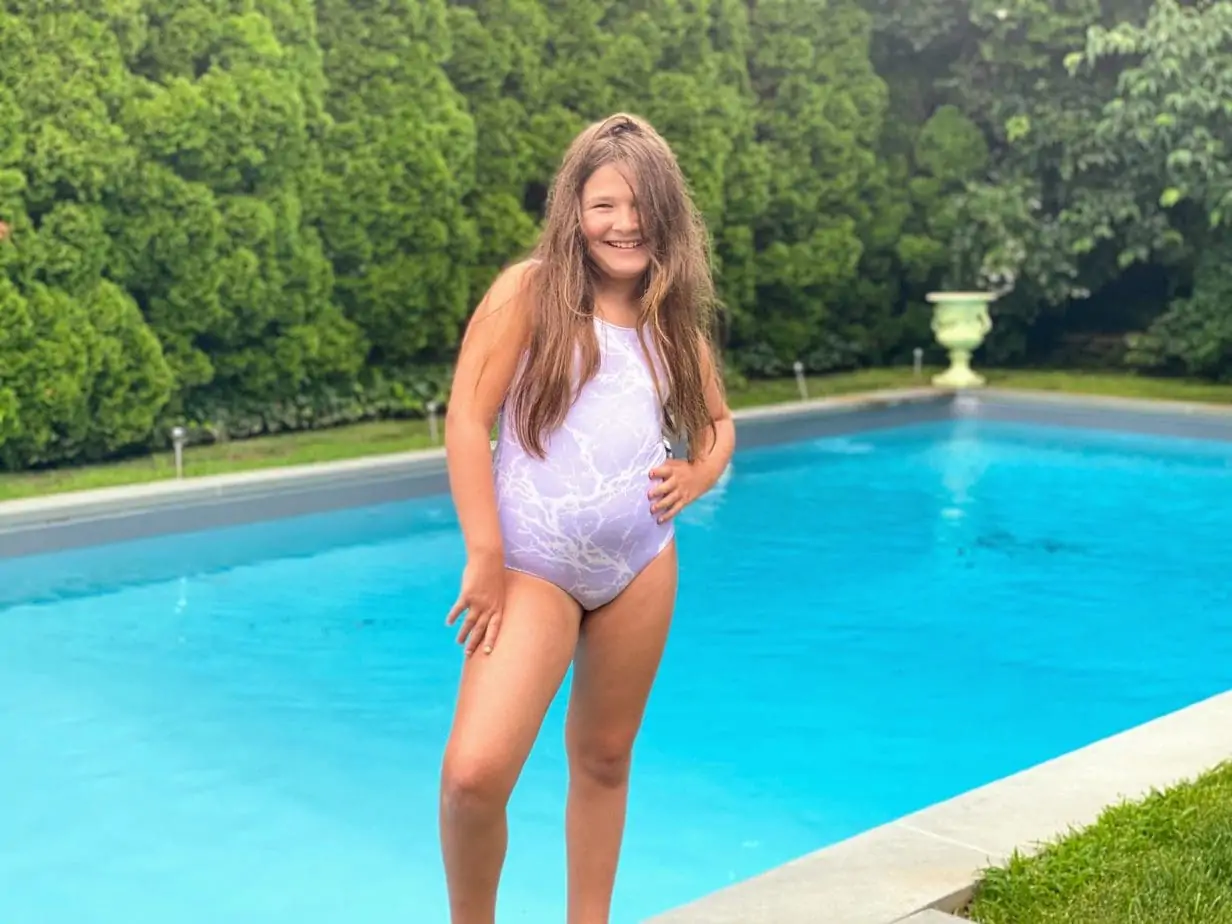 Both Gemma and Siella are also obsessed with their Alessia swimsuit. This super cute two piece features ruffles at the neck and along the side of the bottom of the suit. It features a style that, like most of Verrone's suits, is the best of both old and new school. It boasts a cut that harkens back to the 60s, but it's updated with modern flair to make it both nostalgiac and relevant.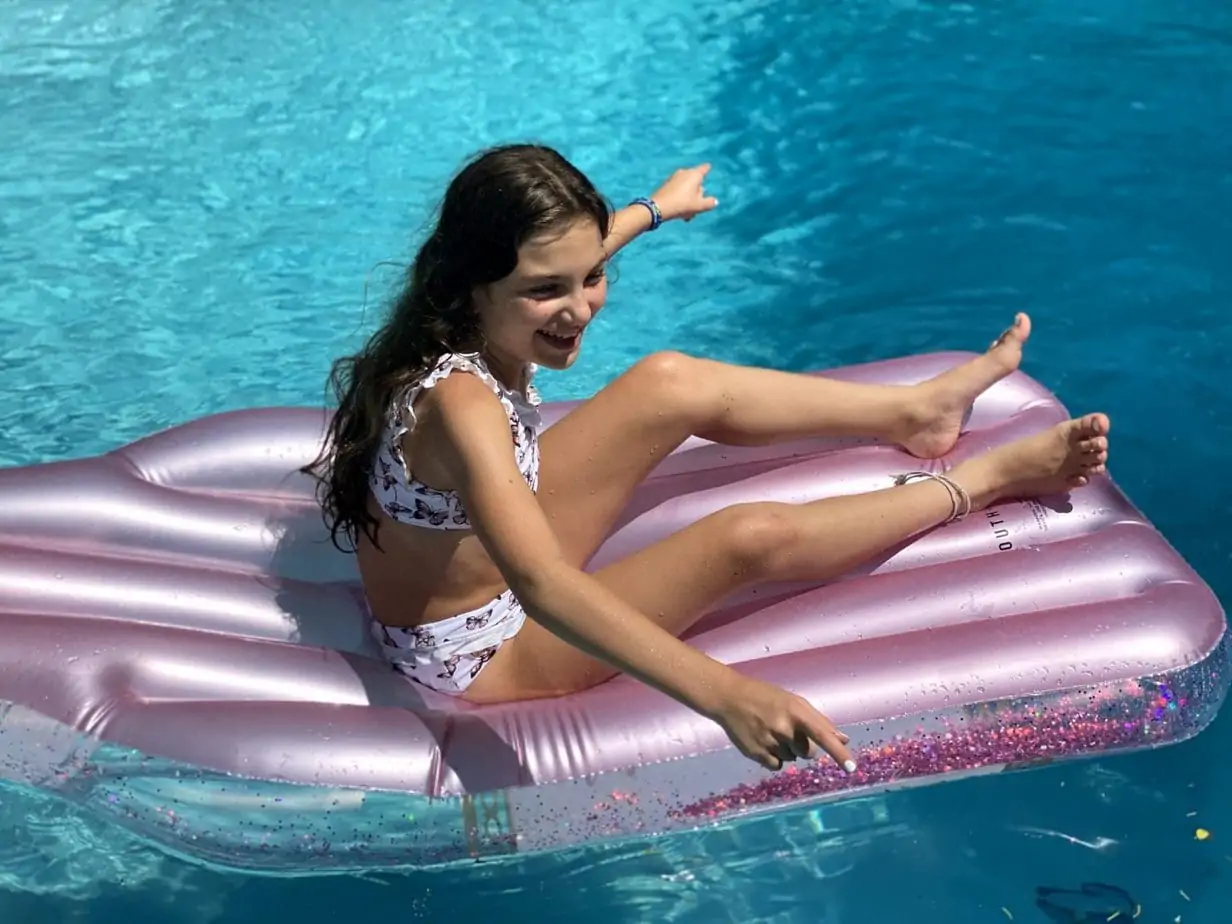 Siella is really loving her Sofia suit. Another piece that is full of 60s flair, the Sofia is a two piece that features a cropped, cap-sleeved to and high-waisted bottom. This suit is also reversible with mermaid-touch fabric on one siade and rib-knit on the other.
If you're looking for stylish swimsuits for girls, then look no further than Verrone. Verrone's suits cover every base that matters to me. They're stylish, comfortable, environmentally conscious, and they are so high quality. My girls are loving their suits, and so am I.